About Craig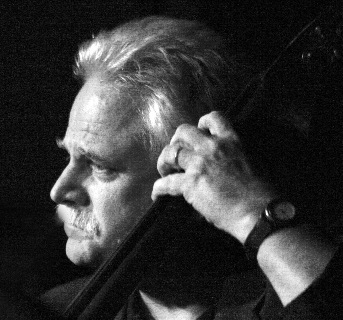 Since the mid 70's, Craig Thomas has been one of the most in demand bassists and bass educator in Philadelphia. He is a graduate of the Philadelphia Music Academy (now The University of the Arts) with a Bachelor of Arts in Music and also holds a Bachelor of Arts Degree from Rutgers University. Craig also received his Master of Arts Music from Rowan University in May 2002.
Craig has played with a vast array of jazz luminaries, including Buddy Rich, Philly Joe Jones, Mel Lewis, Pat Martino and Jimmy Bruno, just to name a few. He has also accompanied such pop icons as Vic Damone, Frank Sinatra and currently has been touring with James Darren and Jimmy Bruno. He occasionally plays with various local orchestras in a more classical venue.
Craig has also recorded with a number of different musicians, his most recent efforts being on the JAZZMEDIA label with Jeff Darrohn. He has also recorded four CDs on the Concord Jazz label with Jimmy Bruno, two live cds entitled "Live at Birdland" with Bobby Watson and "Live at Birdland Two" with Scott Hamilton. His performances and compositions have been reviewed in Downbeat, Just Jazz Guitar, International Society of Bassists Journal and Jazztimes magazines.
Craig is an Adjunct Associate Professor at The University of the Arts in Philadelphia, Pennsylvania and the University of Delaware. Craig teaches private lessons in acoustic/electric bass, improvisation, theory and conducts ensembles.